Welcome to Parklands Day Nursery Nantwich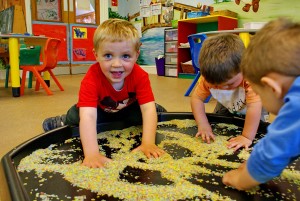 Parklands Day Nursery sits nestled in it's own rural setting, set back from a quiet road and surrounded by our glorious Cheshire countryside.
We offer a loving and caring environment, supported by our fantastic staff and complimented by our home cooked food.
The nursery atmosphere is relaxed, friendly and homely, yet organised and structured to enhance a range of social, intellectual, physical and emotional skills.
Every child is encouraged to reach their full potential through praise, sensitivity and respect.
Sessions
Morning session: 8am-1pm
Afternoon session: 1pm-6pm
Full day: 8am-6pm
We are open 52 weeks of the year and only close on bank holidays.